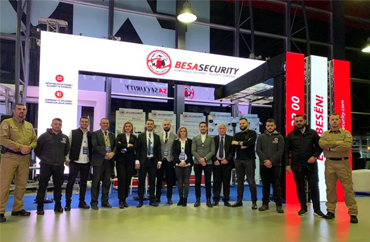 BESA SECURITY IN SAFETY & SECURITY EXPO
BESA SECURITY as the largest company in the region, was part of 'Safety & Security Expo 2020' organized by Expocity Albani, among many other companies from Italy, Poland, China, Portugal, Albania, and Kosovo.

With several years of experience in the security field, Besa Security presented the latest products and the most modern systems for the protection of homes and businesses.

YOU HAVE OUR BESA!