SMART AND SAFE SOLUTIONS
PROVEN PRODUCTS FOR THE BEST PROTECTION OF HOME AND OFFICE
Installation & Monitoring of Burglar Alarm
Besa Security does 24/7 monitoring of alarm for your object from its monitoring center. If the alarm is triggered the intervention pantrols are sent right away in order to prevent the attempted theft or theft, and according to the case the police is informed as well.

The alarm equipment can be released on use or can be bought, in which case the monthly fee will differ.

The panic button is used in case if any member of your family is in danger – in this case the alarm is silent and all the intervention units of Besa Security intervene, together with Kosovo Police.

The mobile application can be used from any smart device, from everywhere. Through the app you can arm and disarm your alarm, you can check the openings and closings and all other events of your object.

In case if a theft was sucessful and things were stolen, according to the contract, Besa Security will compensate 100% of the damage.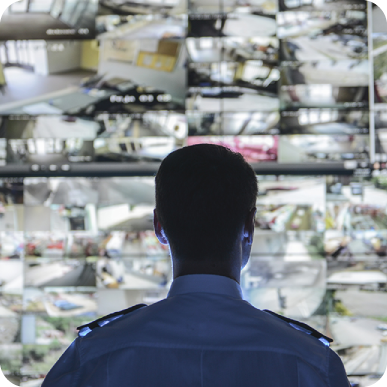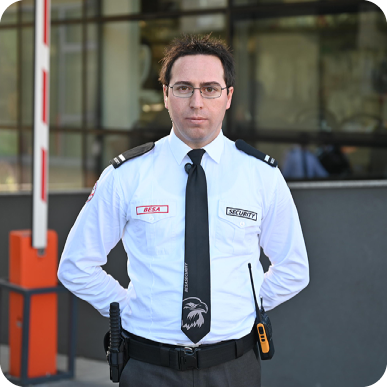 Basic Security Services (Security Guard)
Efficient security of objects with security guards inside the perimeter of the object, who are uniformed, trained, licensed, and have permanent support from the Monitoring Center and Security Patrols of Besa Security.
Cash-in-Transit Services (CIT)
Besa Security handles the transportation of cash money and things of value, with specialized teams, armoured vehicles, professional bags with colour and latest security, under permanent surveillance with GPS, Radio, and Video Monitoring.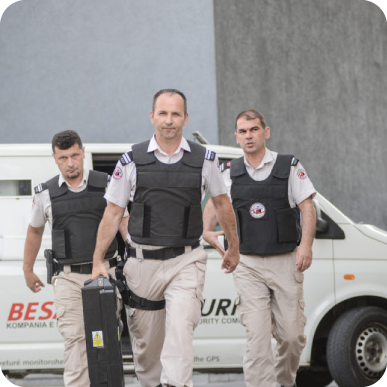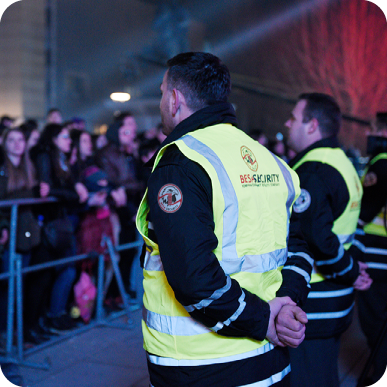 Public Gathering Services
Besa Security handles the security of different public gatherings, with security employees which are uniformed, well equipped and licensed.
Close Protection Services (VIP)
Besa Security with close protection operators, uniformed in an adequate manner, with specialized trainings, specialized authorizations and licences, handles the security and protection of VIPs, in any time and any country.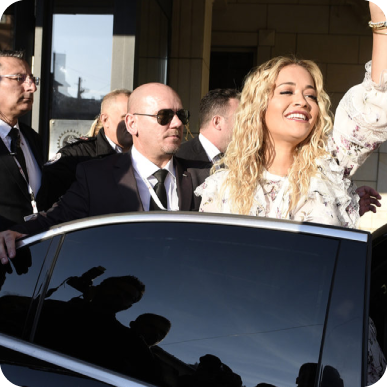 CCTV Cameras & Other Security Devices
Applying contemporary methods and systems, like fingerprints, eye biometrics, and RFID cards to secure every entry and exit in different objects.

Some of the products which you can buy from Besa Security:
– CCTV cameras
– Burglar alarm
– Fire alarm
– Alarms and scanners for clothes
– Access Control & Time Attendance systems
– Body scanner
– Parking barriers
– Smart Home systems
+10,000 CLIENTS HAVE OUR BESA!