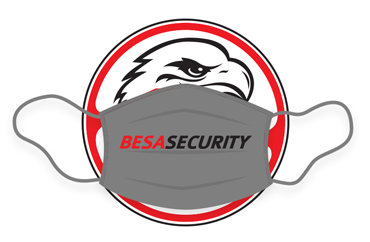 Notice due to COVID-19
Dear clietns and citizens,

We inform you that throughout the pandemic period declared from WHO as a result of Coronavirus, BESA SECURITY continues to operate 24/7 with all specialized teams in the terrain.

We have increased the number of teams in our Monitoring Center and the number of Security Patrols, and we are ready to increase the number even more if neccessary!

All these teams are equipped with the necessary items to prevent the virus (one-usage gloves, face masks, disinfectants).

BESA SECURITY has a really good cooperation with Kosovo Police and we are in continuous and permanent contact in order to be the right hand for all types of objects.

With increased caution, without panic, we countinue to operate!

YOU HAVE OUR BESA, also in quarantine!